Navigate to Alter WLB -> Alter WLB -> AdminBar Options
In this options page, you can add your custom logo to the admin bar, set your own colors to the admin bar, remove any menu items or add new menu items to the admin bar.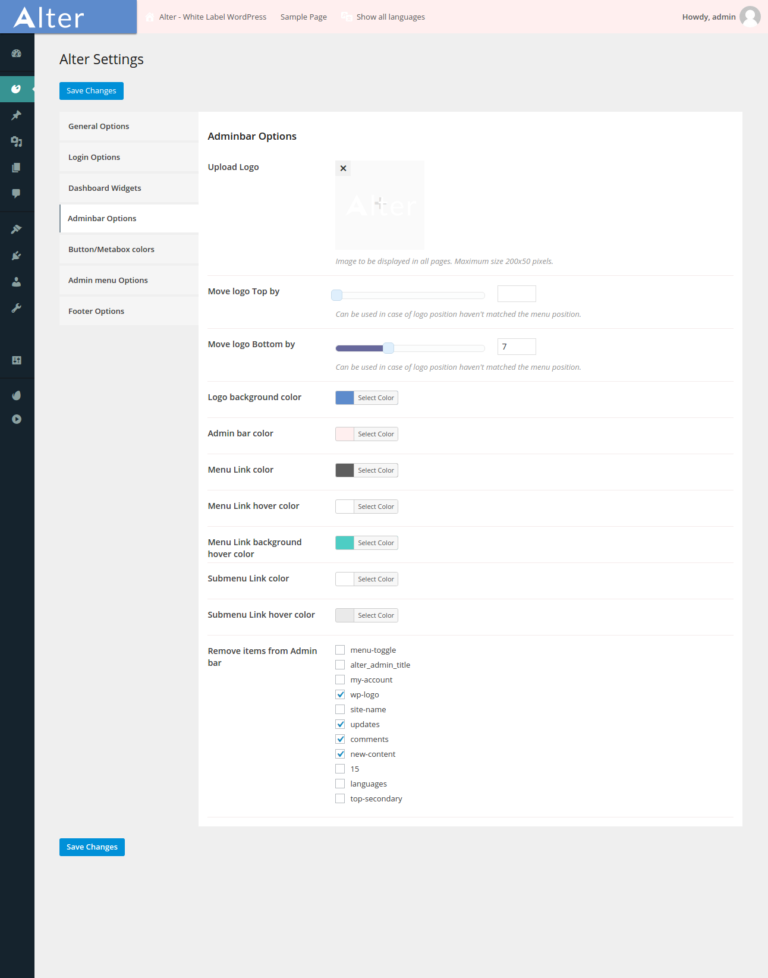 You know you can upload a separate logo for admin section other than the login page. This will be used in case if you do a WordPress theme for your client, you can add your logo to the login page and add your client's logo inside the admin section.
After you upload the logo, you can adjust vertical position of the logo by moving top or bottom by using the Move Slider tool. This will be used in case of logo position do not matched the menu position.
Well, you can remove unwanted menus from the admin bar. Just you need to select the appropriate checkboxes options that you want to remove.
Special feature: you can also add custom menu links to the admin bar. You can add admin bar menus from the WordPress default menu creation page.
To do this, go to Appearance -> Menus.
There you can see a new Menu location created inside the menu creation tab.
Then create a new menu by setting a menu name for example "Admin bar links" and select the location "Admin bar menus" and save.
Now you can create any number of menu links and add them to admin bar.