Creating menu for your website is also super easy as the theme comes with VC mega menu premium plugin.
Special with this plugin is you can create menu items and any content like images, text content or WordPress widgets using Visual Composer plugin. It is will super easy as you're familiar with Visual Composer.
Interesting right?
Yeah. You can build simple drop down menu to mega menu with ease.
To create a simple drop down menu, you can build it in the same way as you do with wordpress menu page.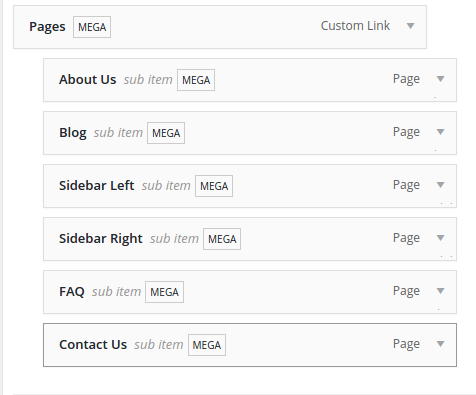 To create a mega menu for the particular menu group, select Enable mega menu option under the Menu settings at the bottom of the page.
Then click on the "Mega" icon on the menu item that you want to enable mega menu. That will open Visual composer in the pop up.

Enable mega menu by clicking the toggle option as specified in the below image.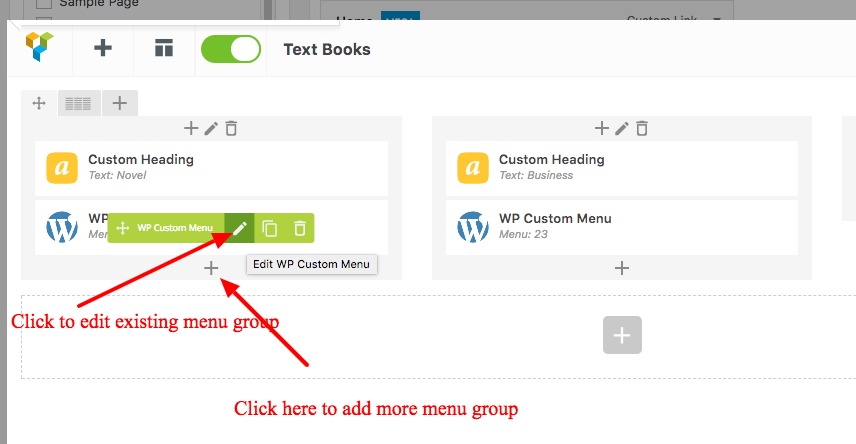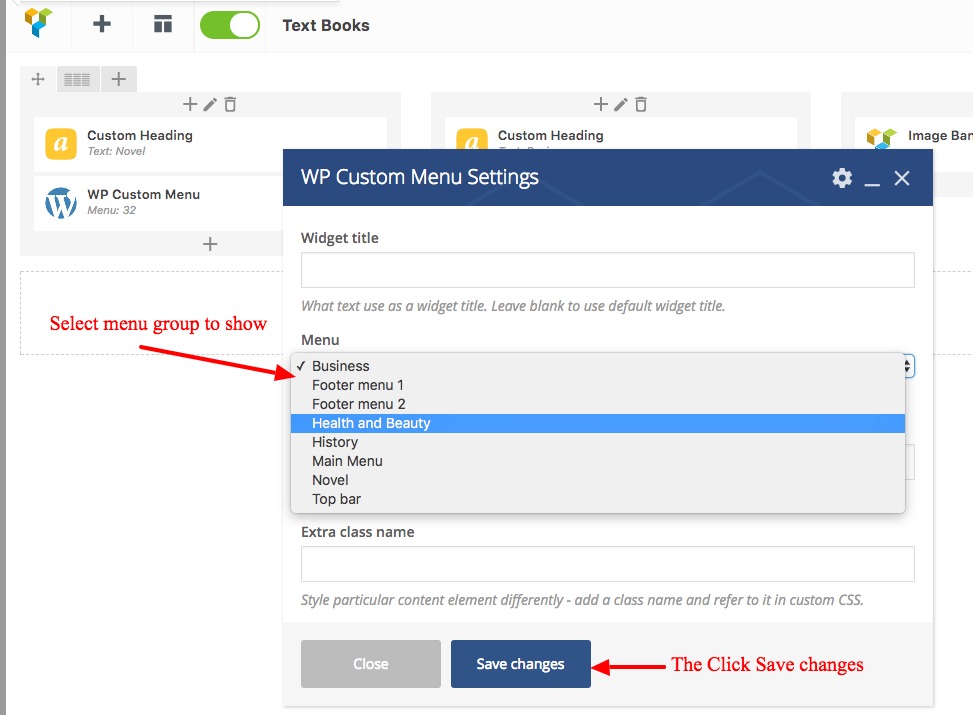 To edit Menu groups, navigate to Appearance > Menus and then edit the respective menu group by selecting the menu group.