First of all you need to create product categories for your products. In the demo content we have added some sample categories. You can edit those categories or create your own. Please check this article for more information on creating categories, tags and attributes https://docs.woocommerce.com/document/managing-product-taxonomies/
After that create your products and assign related categories for your products. The following link/video will help you create products and assigning categories https://docs.woocommerce.com/document/managing-products/
Once you make your products ready, now you can start editing your home page. Make sure you have activated the Visual Composer plugin and enabled it for editing pages. If not enabled, go to Visual Composer > Role Manager and next Post types select Pages only or Custom (in Custom select Pages).
Go to Pages > All Pages. Edit the home style which you want to set for your home page (Home, Home 2, Home 3, Home 4 or Home 5).  Edit the Home page, under #bks-products-slider click Best Selling and edit Woo Carousel element as shown in below image.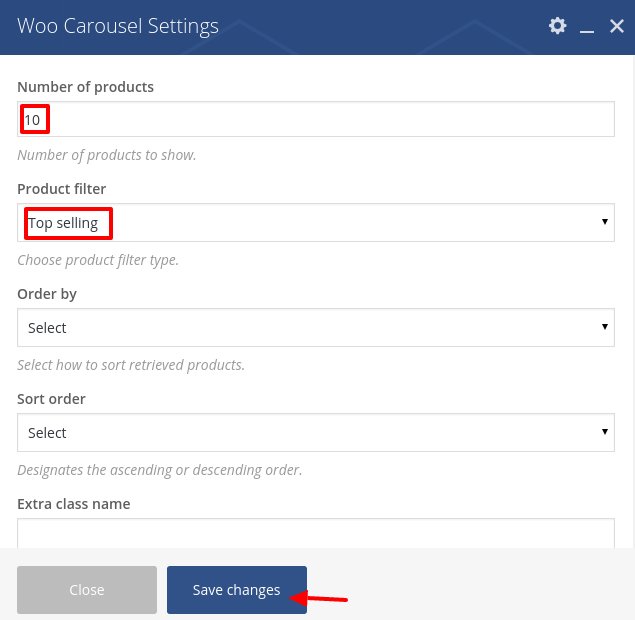 On the Woo Carousel settings window set Number of products you want to show, under product filter select "Top selling" and then order by and sort order as per your requirements.
The available Products filters are
Recent Products (Recently added products by date)
Featured (Products marked as Featured in products page)
Top selling (Top selling products automatically displayed)
Category (Display a particular category)
Single Product Ids (Display certain products by ID)