BookChoix theme comes with many theme customization options for your convenience.
Click on Appearance > BookChoix Options link from the admin menu. You will see a lot of options there. All options are self explanatory and easy to use.
Main Settings you have to configure are
General Settings
Choose body font style, font size, color, etc.
More controls will be added in the future updates.
Topbar Settings
From Topbar Setting you can customize the Top bar elements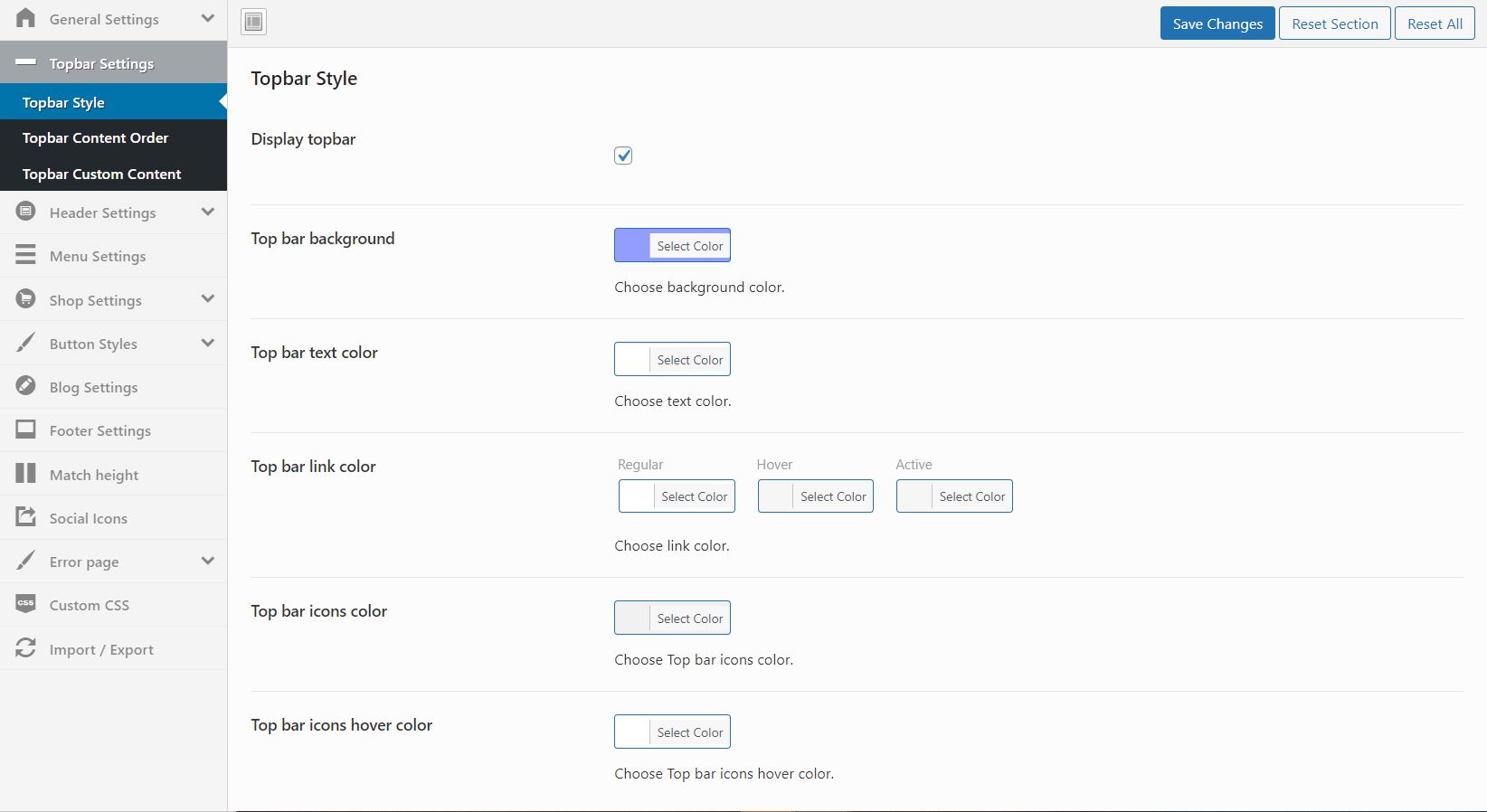 You can reorder the contents placed in top bar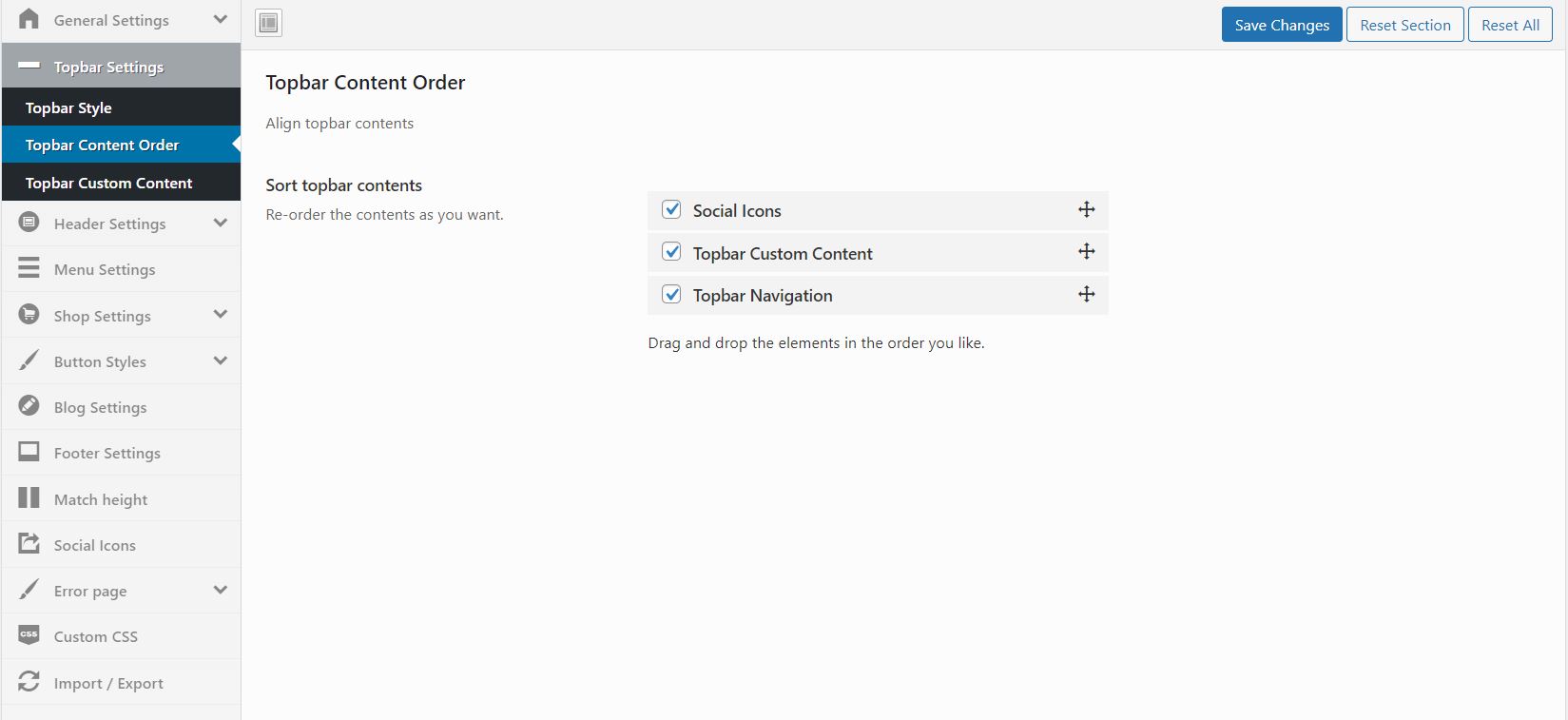 Put your custom content that to be displayed in topbar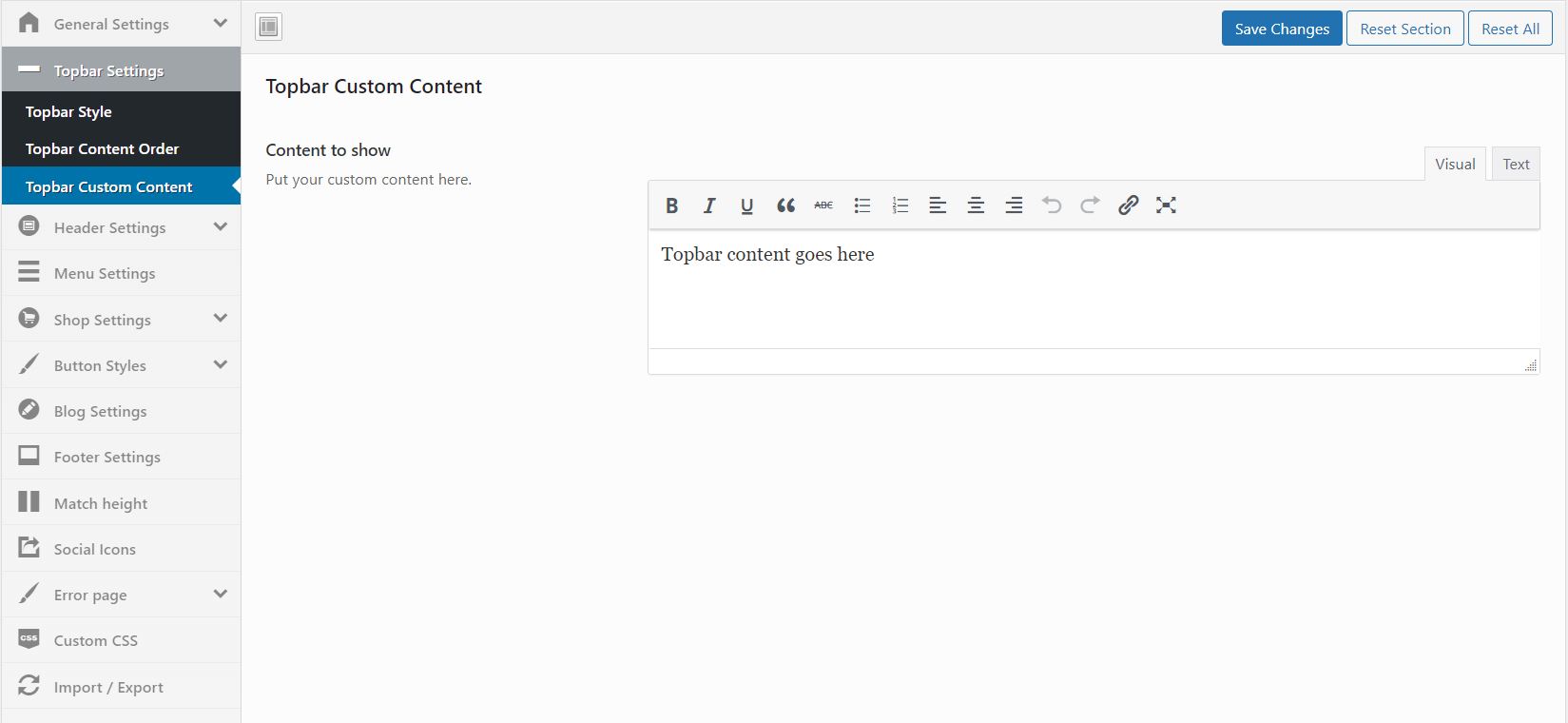 Header Settings
From Header settings you can customize Main header elements. Like uploading Logo, enable or disable curreny switcher, etc.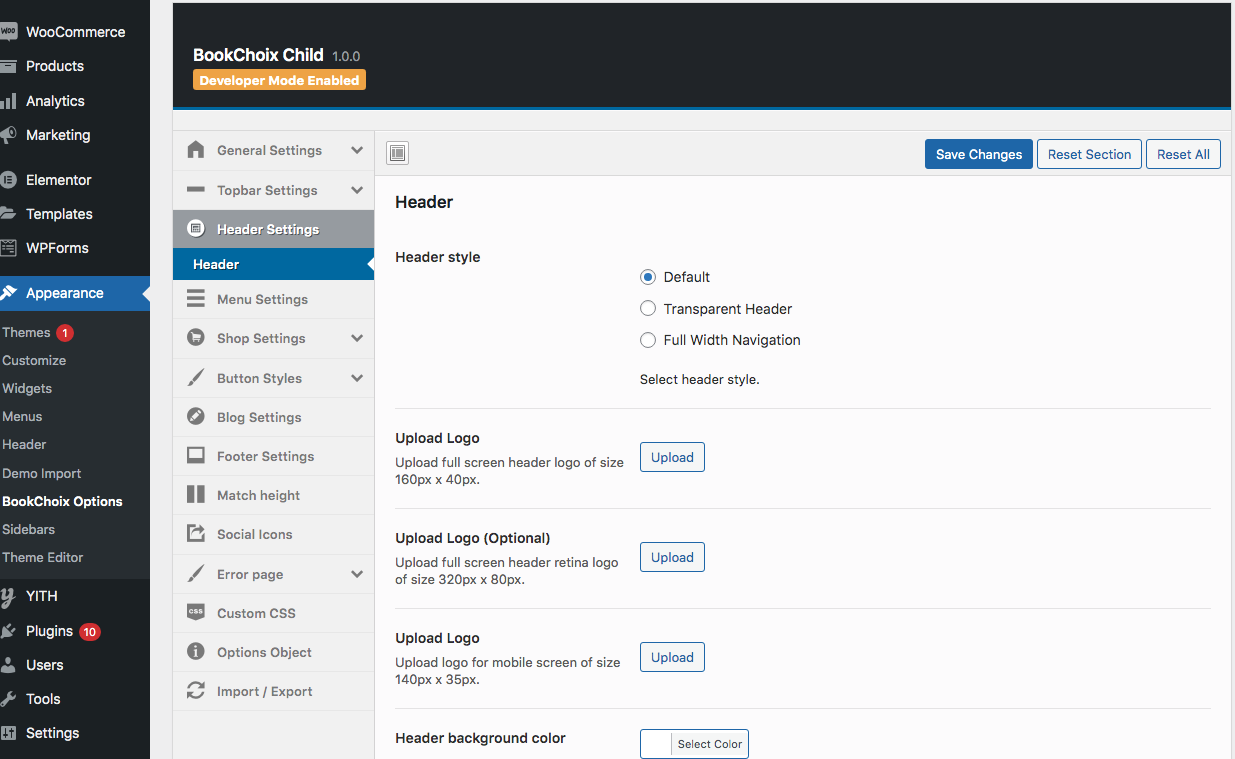 Menu Settings
From menu settings, you can customize the Top menu styles like menu background, font type, font size, etc.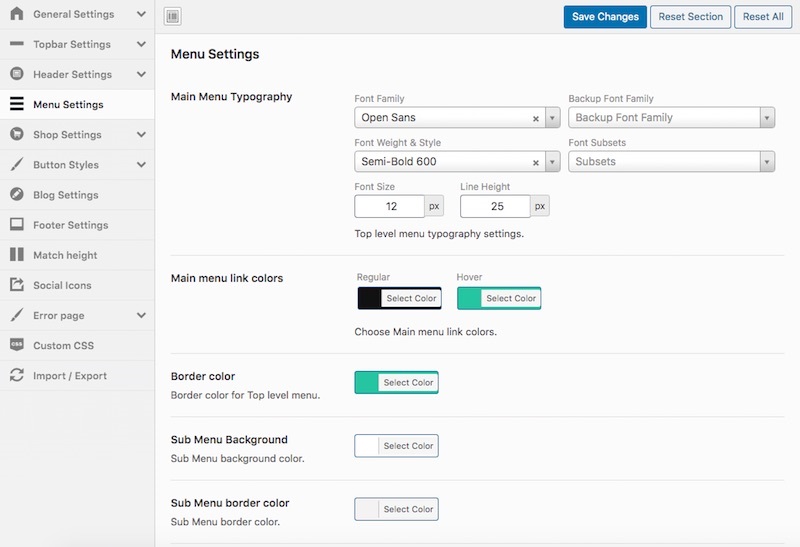 Shop Settings
What is a Shop page. It is page created by the WooCommerce plugin to list all wooCommerce products in one place.
You can customize the shop page settings under Shop settings like Shop page title, shop header image, side bar position specific to shop page, etc.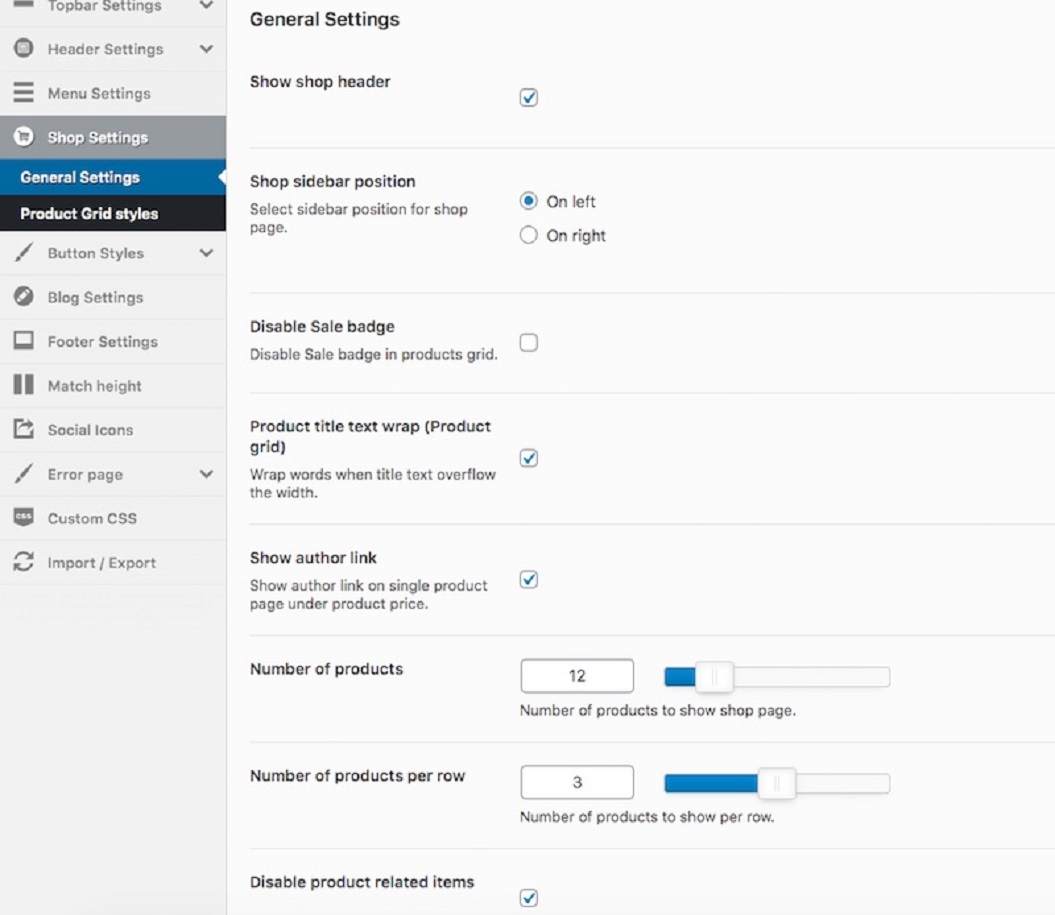 Button Styles
From the Button Settings, You can customize the button styles like changing the button color, button text, button border, etc.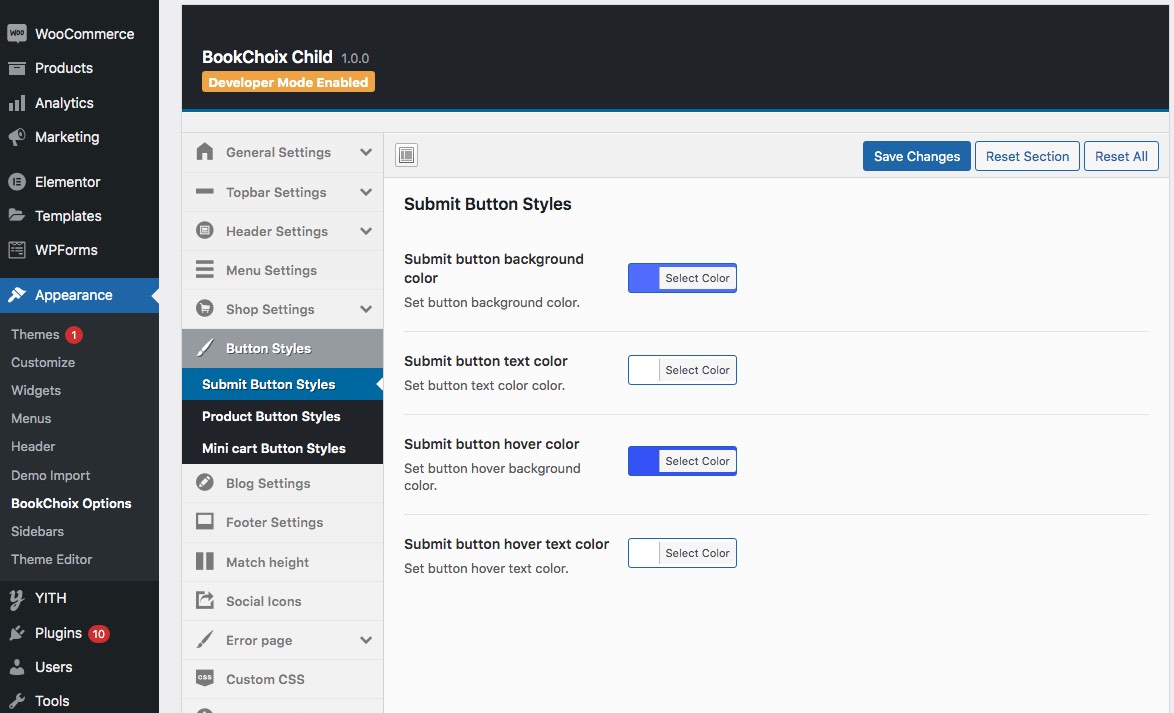 Blog Settings
Same like Shop page you can customize Blog page styling in the Blog settings page.
You can customize the blog page settings under Blog settings like blog header image, side bar position specific to blog page, etc.
Footer Settings
From Footer settings you can customize bottom bar elements and Main footer elements. Like uploading Footer Copyright text, and customize the color for each element placed in footer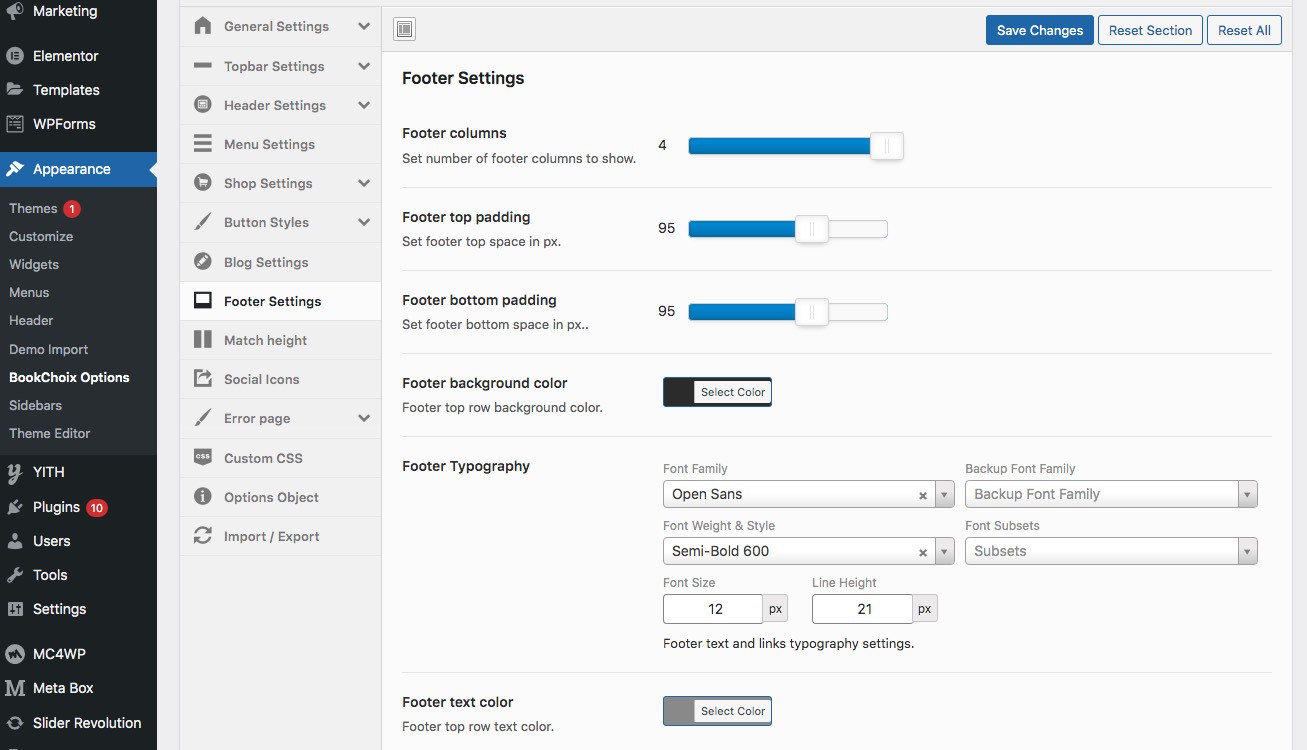 Match Height
From Match height settings, You can either enable or disable the equal heights for product grid divs and for the authors list widget.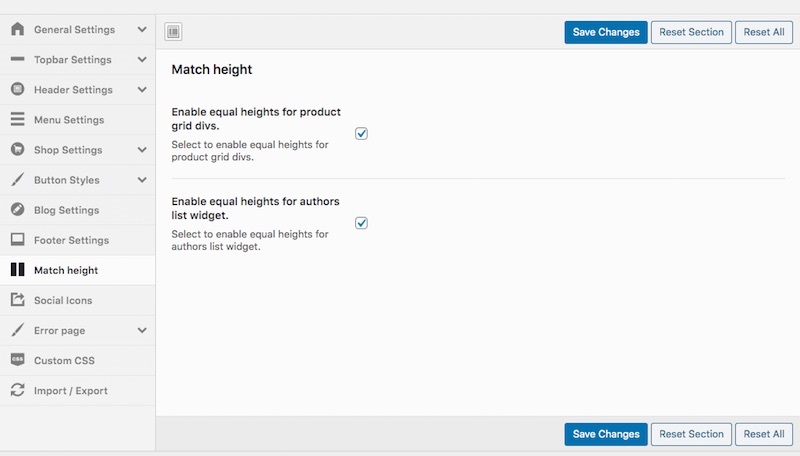 Social Icons
Social icons will be shown at the footer section. Actually you should set which social icons to be displayed from WordPress widget. And you can set colors for it here.