Are you looking for an easy way to translate your BookChoix WordPress theme? This tutorial will provide you with all the necessary information and steps on how to translate your WordPress theme. Using Poedit software, you can easily create the translations for your theme in any language you prefer.
This tutorial will cover everything from installing the Poedit software to editing the WordPress theme files to adding the final translation. By following this guide, you'll be able to successfully translate your BookChoix WordPress theme in no time.
What is Poedit?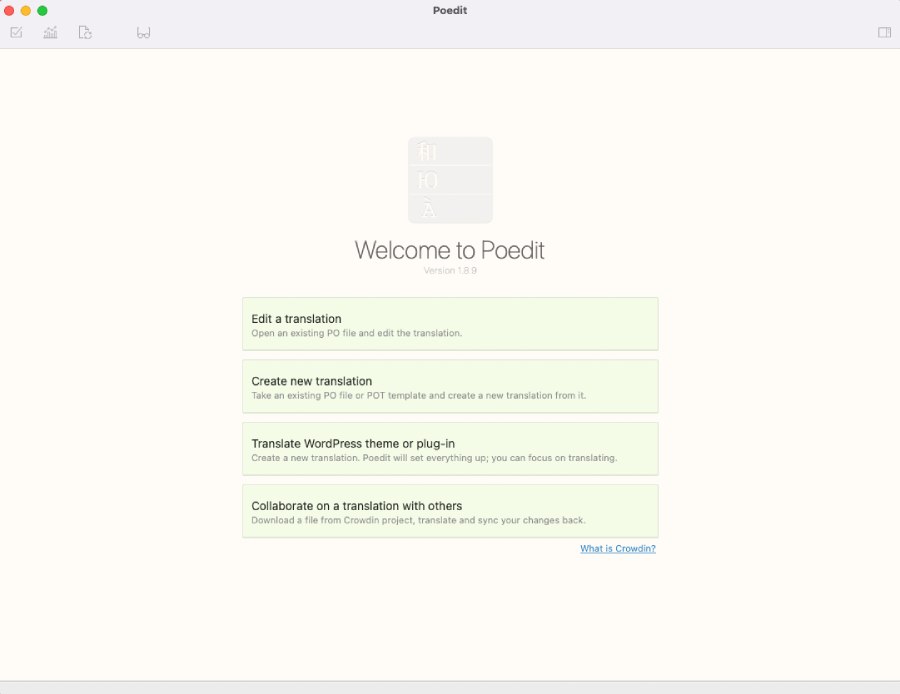 Poedit is a powerful software that allows you to easily translate your WordPress theme into different languages. This software works by scanning the code of your WordPress theme and finding all the text strings that need to be translated.
With Poedit, you can translate these text strings into your desired language and create a translation file that can be easily imported into your WordPress theme. Whether you're a developer or a blogger, Poedit is an essential tool for anyone who wants to create a multilingual website.
Installing Poedit
Now that we know what Poedit is and how it works, it's time to install the software and get started with translating your BookChoix WordPress theme.
Installing Poedit is a relatively simple process, so even if you don't have much experience with software installations, you should be able to handle this with ease. Here's how to get started:
Step 1: Go to the Poedit website and download the software. Poedit is available for Windows, macOS, and Linux, so make sure to download the appropriate version for your operating system.
Step 2: Once the download is complete, run the Poedit installer and follow the prompts to complete the installation. If you're using a Windows or macOS computer, the installation process should be fairly straightforward and automated.
Step 3: Once the installation is complete, open up Poedit and familiarize yourself with the interface. It should look similar to the screenshot we showed you earlier in this tutorial.
Congratulations, you're now ready to start using Poedit to translate your BookChoix WordPress theme!
Translating BookChoix WordPress Theme with Poedit
Now that you have installed and configured Poedit, it's time to learn how to translate your BookChoix WordPress theme. Here's a step-by-step guide:
Step 1: Open Poedit and select "Create new translation".
Step 2: Choose the language you want to translate your theme to and select your BookChoix theme file. In this tutorial, we will be setting our desired language to French.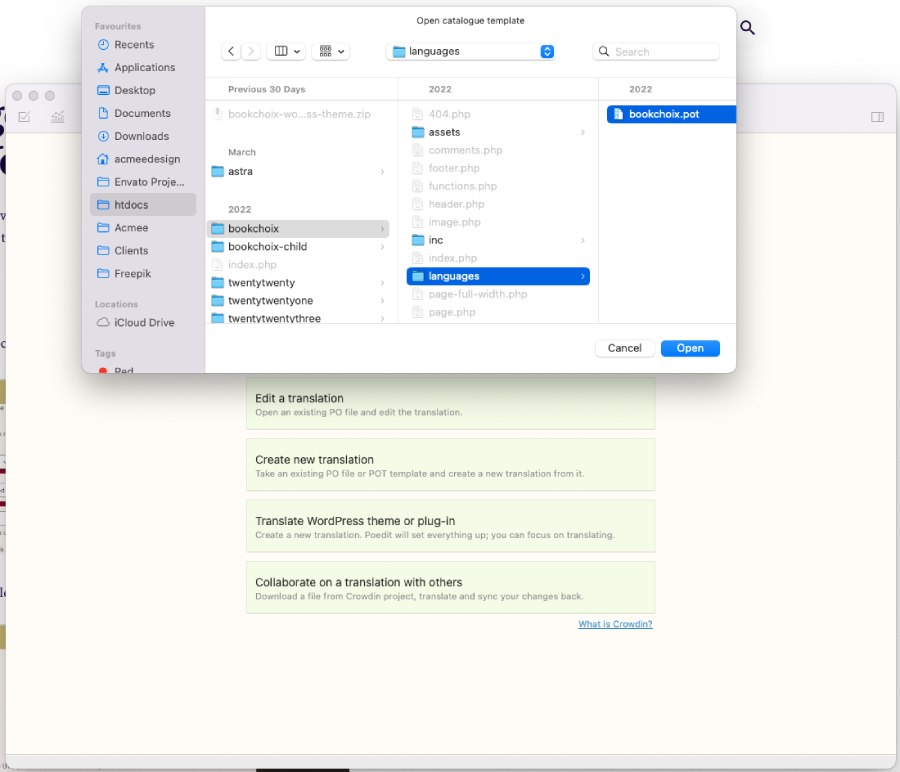 Step 3: Start translating! Poedit will display all the translatable strings in the theme. Simply click on each string and type the translated version in the "Translation" box.
Step 4: Once you have finished translating, save the file as fr_FR.po. Upon saving the file, the poedit software will automatically generate another file called fr_FR.mo. You can refer to this link (https://docs.oracle.com/cd/E13214_01/wli/docs92/xref/xqisocodes.html) to access a comprehensive list of language codes and country codes.
Step 5: Upload your translated files to the ~/wp-content/languages/themes/bookchoix/languages folder in your WordPress installation.
And that's it! Your BookChoix theme is now available in your native language. It's worth noting that Poedit also allows you to update your translations as needed, simply by opening the .po file and making any necessary changes.