WPSHAPERE is a WordPress plugin and a powerful tool to customize the WordPress Admin theme and elements. By using WPSHAPERE you can white lable the WordPress admin section and brand it as your own software. This plugin doesn't requires any programming knowledge as it has simple to use and powerful user interface to customize the look and feel of the admin theme.
How to Install WPShapere WordPress Admin Theme plugin from the WordPress dashboard:
1. Head to the Downloads page within your Envato account.
2. Click the 'Download' button alongside WPShapere plugin and choose 'All files and Documentation.'
3. Unpack the .zip file onto your local computer hard drive.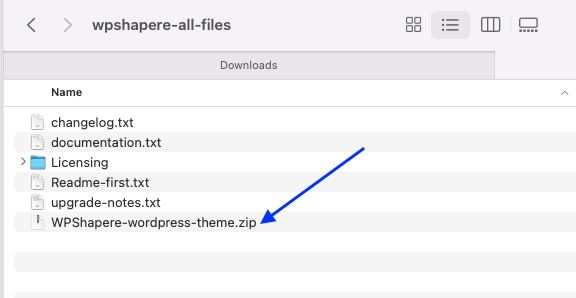 4. Now, login to your WordPress dashboard and choose Plugins > Add new.
5. Click the "Upload Plugin" button located near to the "Add plugins" heading and choose the file WPShapere-wordpress-theme.zip and click click "Install Now" button.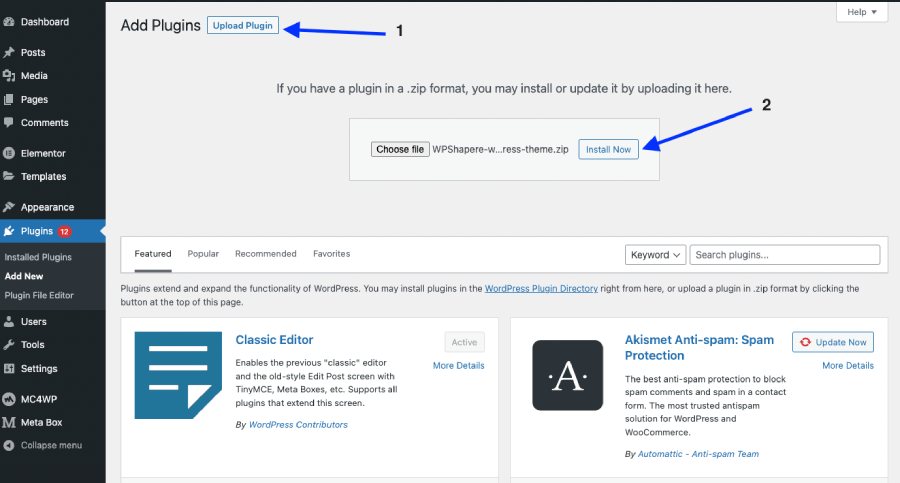 6. As a final step click "Activate Plugin" button in the next window.

Following these instructions will install and activate the WPShapere WordPress Admin Theme plugin.
That's it.
Upon activating the plugin, the entire appearance of the admin theme will transform to WPShapere plugin's default color scheme.
Additionally, you will notice a new set of menus added to the admin menu list, allowing you to customize the admin theme's colors and elements according to your preferences.